Intuitive Coaching with horses
We are happy to give you energy and inspiration! Challenge you and give you honest feedback. From my background as a coach, teacher and art director, I will gladly guide you in developing your strenght. If you dare to follow your heart, your energy will follow!
Could you use a breakthrough or a catalyst in your (creative) process? Are you eager to make your dreams come true? You are welcome to contact me.
We will work on:
- using your thoughts, energy and intentions conciously
- recognize and use your intuition
- setting your boundaries and expanding your boundaries
- function from your strenght (also in motion and connected with others)
- body awareness and effective communication
- connecting with yourself and others
- grounding and relaxing (out of your mind into your body, heart and feelings)
- learn to deal with emotions, process pain and grief
You could come to me for both business and private purposes and my specialty is freeing life energy and guiding creative processes.
If you would like to know how others have experienced my coaching, take a look at the references.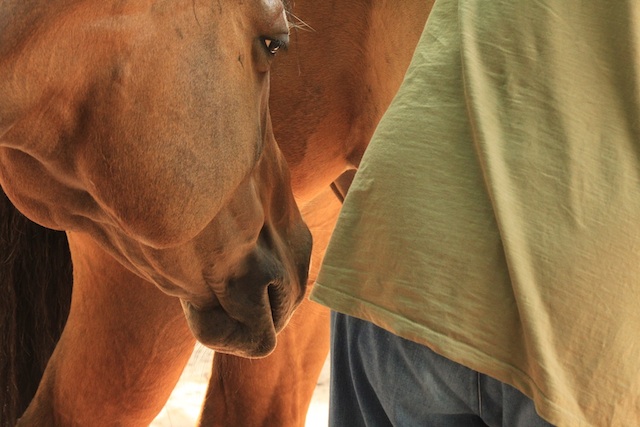 Coaching for children and young people
Especially for children and young people I have developed a way of coaching in which animals, nature, being oustide, exercise and creativity play an important role. Respect for yourself and the other (human or animal) is always a priority.
Being outside in nature and exercising is good for everyone and lets you feel how you are doing, especially nowadays with all those (digital) stimuli. Working with animals teaches you in a playful way and you grow as a person. Moreover, the animals often appear to have a great attraction and thus immediately give a strong motivation to tackle difficult situations.
When you learn to work with animals; you learn to feel and indicate your boundaries, connect with yourself and others, grounding, being in your body, acting from your innerpeace, keeping focus and dealing with your fears, so your self-confidence grows.
With the help of creativity you can learn to express your feelings and emotions, so that they do not get in your way and your energy continues to flow freely. We also work with meditation, breathing and relaxation exercices to create inner peace.
Do you recognize your child in the following:
- insecure, low self-esteem
- highly sensitive
- anxious
- having difficulty being in his or her body
- problems going to school
- stressful
And does this way of working appeal to you?
Please feel free to contact me.